Consolidated PBY-5 Catalina
by Randy Lutz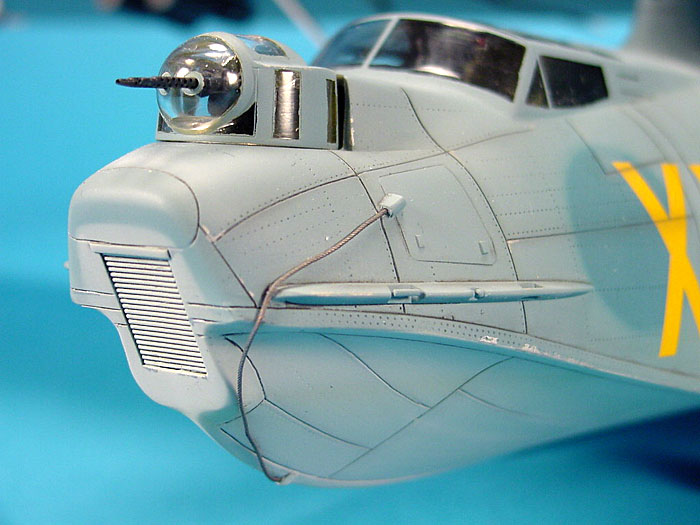 Consolidated PBY-5 Catalina
Here are some images of my 1/48 Monogram Consolidated PBY-5 Catalina. It is finished in the markings of:
Flying Officer D.S. Beauchamp
6 (Flying Boat) Squadron, Royal New Zealand Air Force (RNZAF)
Halavo Bay, Florida Island, Guadalcanal, December 1944


Modifications to the kit comprises of the following:
Fuselage
True Details resin sidewalls added

thermal de-icing system air intake reshaped

waist gun and nose gun positions detailed with strip styrene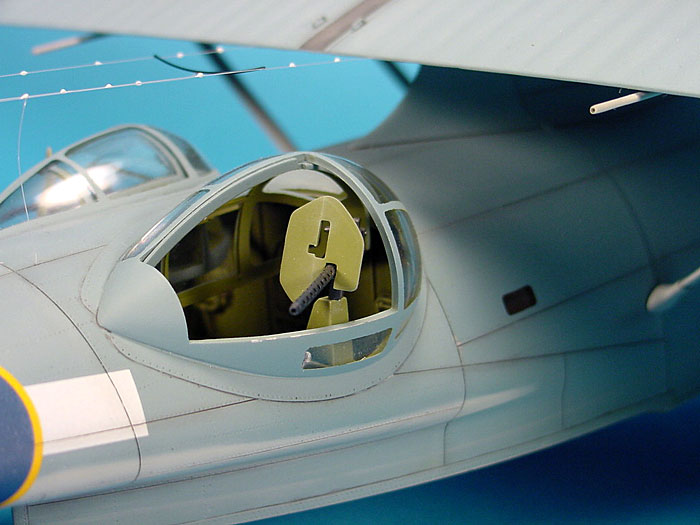 antenna wires made from stretched sprue

gun barrels drilled out

pendant line replaced with copper wire

mooring cleats replaced

PBY-5A eyeball nose turret added

the supposedly too thick vertical tail was given the attention I felt it deserved
I used the True Details cockpit set for the kit, but in my opinion it is totally unnecessary as it all but invisible once the model is assembled. The money spent on the detail set is better spent on beer. The same holds true for the True Details wheels. I had them, but did not use them as they are no better than the kit wheels.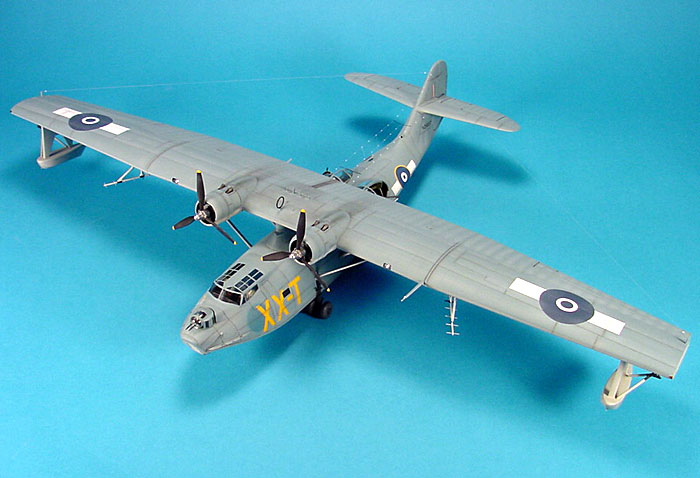 Interestingly, every review I have read about this kit claim that the tail section is too thick in the area of the vertical fin.
Perhaps so, but strangely enough, not one reviewer has noticed that the waist gun blisters are too close together on the top of the fuselage. I am not sure if the the blisters are too wide, positioned too high, or if the fuselage is actually too narrow, but the inaccuracy is quite noticeable once the model is completed. It is not something that is obvious until it is too late.
---
Wings
pitot tube drilled out

landing lights replaced with MV Products lenses

ASW antennae replaced with wire

ignition wires added to engines

fuel dump tubes drilled out

assist handles added to upper surface of wing

My Catalina was painted with Xtracolor X162 USN Blue Grey, M-485, FS 15189 and X137 Light Gull Grey, FS 16440.
All markings are from Aero Master SP48010.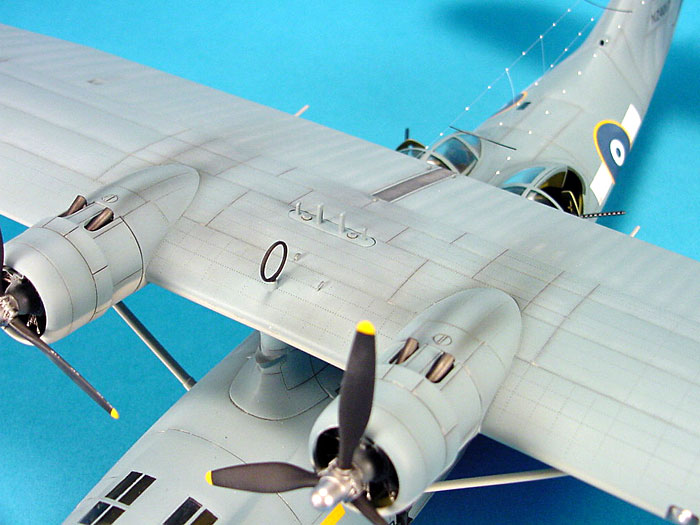 A note for anyone using the Aeromaster decals for this subject. They are printed by Cartograf, and while having perfect registration, and excellent colour density, they must rate as some of the worst decals I have ever used. Some of them, especially the wing roundels and serial numbers, refused to settle down, even after 20 applications of Solvaset. Once the decals were applied to the wings, I could actually get them to lift, by blowing across the surface of the decal. I had to resort to making my own replacements from decal film. The fact that the serials refused to settle was a blessing, as they were far too large in the first place. I made new serials of the correct size on my PC and printed them on clear Micro Scale decal film.
The model is weathered with chalk pastels

RNZAF The First Decade 1937-46, by Charles Darby. Kookaburra Technical Publications

Detail and Scale Vol. 66 PBY Catalina

Squadron In Action No. 62 PBY Catalina

Squadron Walk Around No. 5 PBY Catalina
Click the thumbnails below to view larger images:
---
Model, Images and Text Copyright © 2003 by Randy Lutz
Page Created 25 June, 2003
Last Updated 17 March, 2004
Back to HyperScale Main Page