Classic Airframes' 1/48 scale
Messerschmitt Bf 109D
by Phil Hale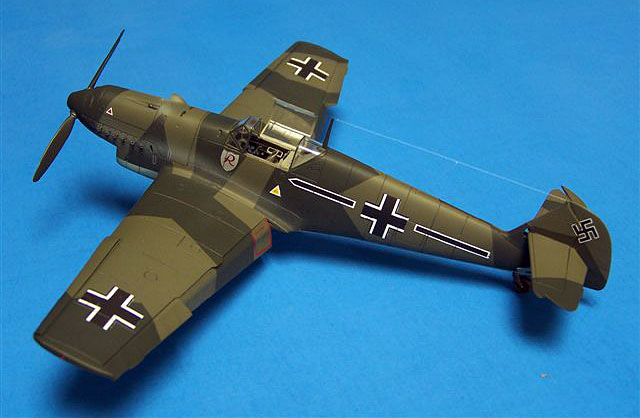 Messerschmitt Bf 109D
Classic Airframes' 1/48 scale Messerschmitt Bf 109 C/D is available online from Squadron
For a detailed examination of the contents of Classic Airframes' 1/48 scale Messerschmitt Bf 19C/D kit, see the review elsewhere on HyperScale
---
Well, gents, Iím back again with another 109. Since I did the Prototype and the 109B, I couldnít resist doing a nice 109D. Some may say that this scheme is plain but I say this one is very colorful. I have learned to love the splinter pattern and the 70/71 over 65 colors. It is a little difficult to mask but the results are well worth it.
Overall the kit builds as well as the 109Bs. You do get a new cowling with the extended exhaust stacks and the resin slats are short like on the later models.
The wing is new as well.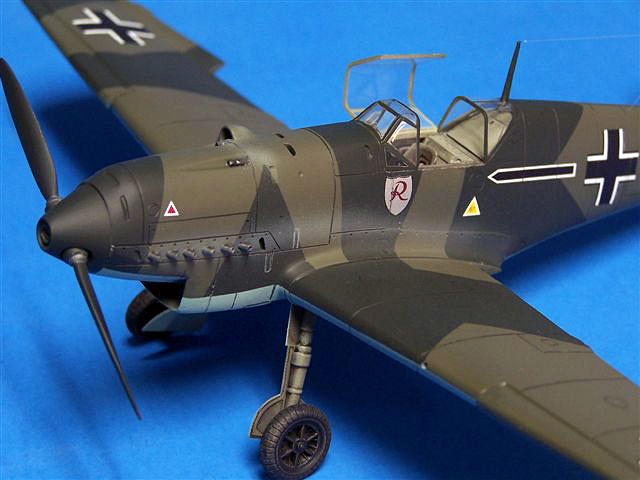 While working on the wing, I encountered a problem that really shook my confidence as a modeler. It made me stop dead in my tracks. I knew I would have to rely on every skill I could muster to overcome this near catastrophic and maybe insurmountable problem. I called my friend Walt Holmes to ask for his advice. He is an engineer and works with hi-tech equipment and I thought we might have to use some of his equipment at work.

But once again, he thought of a very simple solution. I guess by now youíre wondering what was this serious problem. Well, I found that I would have to drill holes in the leading edge of the wings for the machine gun ports. Yes, Iím being ridiculous but no more so than the comments about the lack of holes in the wings. I guess it took me all of two minutes to drill out the holes.
We all should be glad that we have the myriad of kits that we have today. Are they all perfect? No. But thatís why they call it modeling.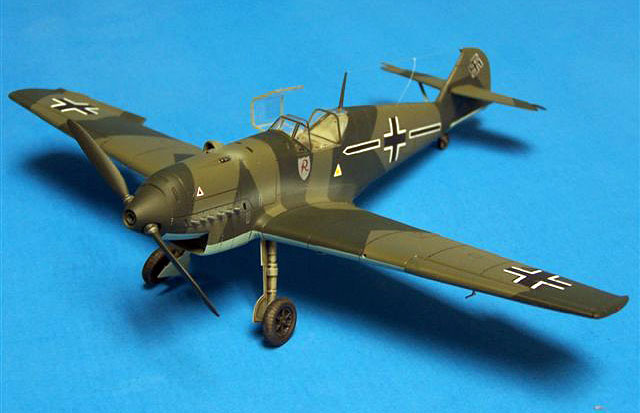 My thanks to Jules for the 109ís and for his dedication to our hobby.
Click the thumbnails below to view larger images:
---
Model and Images Copyright © 2006 by Phil Hale
Page Created 29 March, 2006
Last Updated 28 March, 2006
Back to HyperScale Main Page