Trumpeter's 1/24 scale
Focke-Wulf Fw 190D-9
by Carsten Christ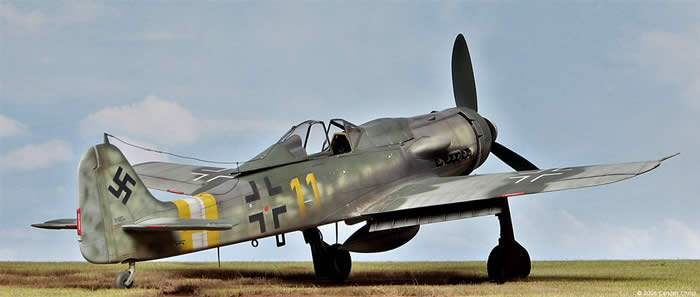 Focke-Wulf Fw 190D-9

Trumpeter's 1/24 scale Focke-Wulf Fw 190D-9 is available online from Squadron.com
Here is my latest project for HyperScale - the Focke-Wulf Fw-190D-9 - a big 1/24 bird from Trumpeter (ITEM NO. 02411).

My model shows the "Yellow 11" (in German it's called "Gelbe Elf") of II/JG2, one of the last D9 in spring 1945. Unfortunately, information and pictures about this fighter are scarce.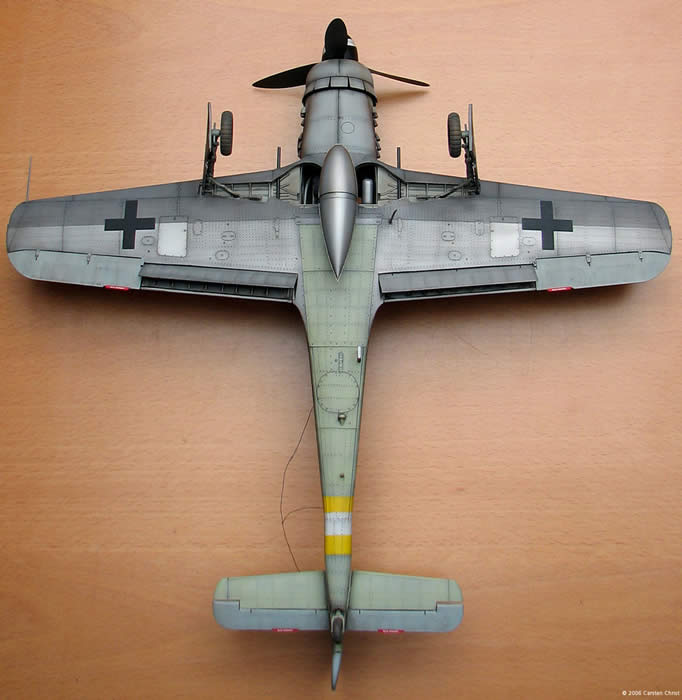 But let me say, that Trumpeter's painting and marking guide is completely wrong – especially the lower surface, which consisted a lot of untreated metal and aluminium.
The kit contained a lot of flaws while building:
engine block was too long, so the cooler hood won't fit, until it was shorten 3 mm

the air intake contained no rivets

decals containing too many spelling mistakes (i.e. "Haubenabwurf qurchsprngladung", which should be "Haubenabwurf durch Sprengladung", etc.)

engine block, especially the charger, has nothing to do with the real engine. In generally, it's very simple detailed

the fully functional suspension strut (on the landing gear) has too much axial play. This resulted in crooked wheels.

the leading edge of the upper and underside of the wings won't fit 100%. So it was necessary to rebuild the edge and it's panel lines and rivets manually by hand.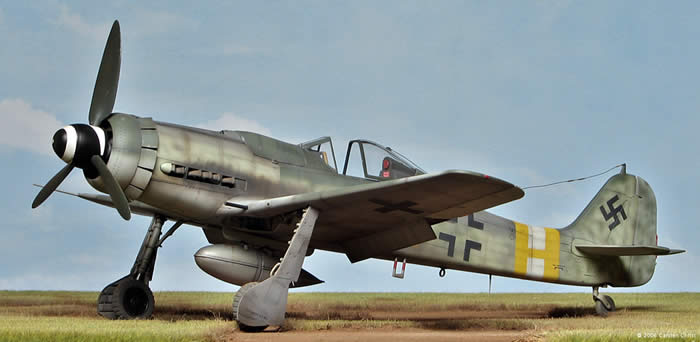 In addition to these corrections, I also made the following additions to my Dora:
The seat belts are from Eduard and actually for 1/32

Brake lines had been added, using fine wire and rubber hoses

Wing canons were made of brass tubes

Isolators (aerial) were made of fine wire, using a micro drill for the winding

MG hood is fully functional, hinges between MG hood and front cockpit had been realised with a 0.15mm micro drill and fine copper wire as splint pin

instruments dials and the gun camera lens were filled with Kristal Clear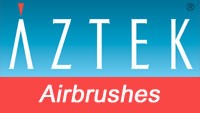 The model had been painted using colours from Gunze, Tamiya, Alclad II and a flat finish coat using the new aqua based acrylics from Revell. Of course, every spraying work was done using my Aztek 470.

The natural steel colour on the underside is a first base of Alclad II Dural Alumnium and a second light and transparent coat of Tamiya Light Grey

The Green-Grey color of the fuselage is Tamiya Sky.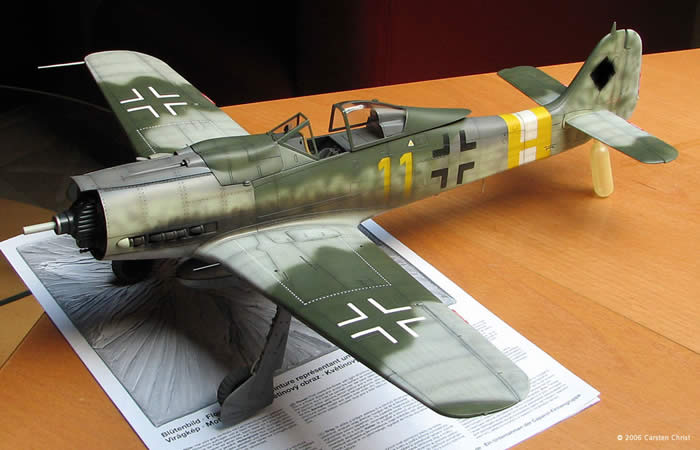 Washing and Weathering was done with artist oil paints from Lukas and Daler-Rowney, Bob Ross odourless thinner and colour pigments from Kremer (I don't know, if someone knows the German company Kremer in Australia). The panel and rivets shading was done with a heavily thin mix of red brown / black and the Aztek.

Click on the thumbnails below to view larger images:
Focke-Wulf Fw 190


Modelling Manuals 20


US Price: $17.95
UK Price: £12.99
Publisher: Osprey Publishing
Publish Date:

May 25, 2002


Details: 64 pages; ISBN: 1841762687
Model, Images and Text Copyright © 2006 by Carsten Christ
Page Created 26 May, 2006
Last Updated 21 February, 2007
Back to HyperScale Main Page