Revell's 1/32 scale
Heinkel He 162A-2
by Jay Laverty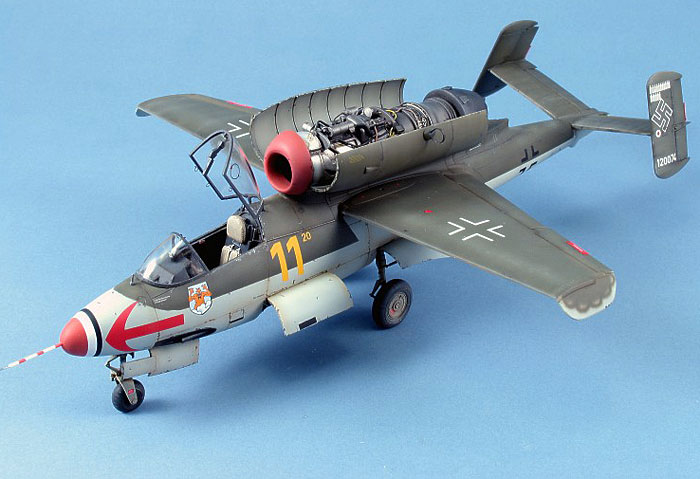 Heinkel He 162A-2

Revell's 1/32 scale Heinkel He 162A-2 Volksjager is available online from Squadron
An Imperfect Solution
Germany's problems were serious.
Clearly the war was going very badly and the air war was becoming critical. Allied bombers were marauding almost at will over the German skies, severely disrupting armament production and it wasn't hard to see the results of this continuing unabated. Dramatic action was necessary and the need for a state of the art weapon to counter the threat paramount.
Many spectacular and fantastic plans were drawn up and the imagination of German aviation engineers was running wild, as the ongoing development of the turbojet engine was showing some practical promise and mass production of them was now a possibility. Unfortunately as the war situation was critical by the time the Heinkel 162 was proposed none of the futuristic designs submitted were to become reality and only the Me-262, 163 and Heinkel 162 would ever reach operational status before wars end.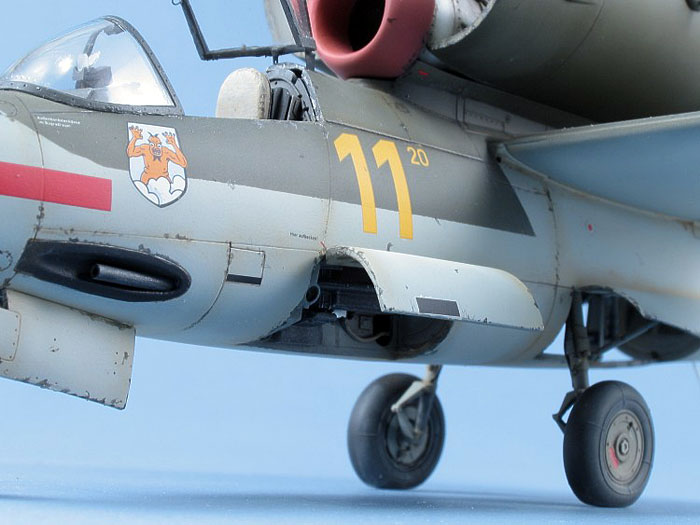 The He 162 was an amazing achievement in it's own right as it had an extremely short gestation period and was in service months after the original prototype took to the air. By using non critical materials for large parts of the structure, costs were greatly reduced and in my opinion, had the war progressed, the sky would have been filled with 162's over Germany. Considering the fact that it cost roughly half of the Me 262 it is very feasible.
---

The Model Fares Better
Revell surprised a lot of people when it announced a 1/32 Salamander although generally it was news that was very well received. I for one was very pleased. When the model arrived I was even more pleased.

Revell have long been a solid supporter of 1/32 scale modelling and always manage to keep a great range of kits available in this scale. While some are a tad old now and the moulds are showing their age, we have always had the opportunity to build some of our favourites. However with this model, Revell has taken a step into the modern age for 1/32 and has produced a real winner. For a penny under twenty pounds there is a very high quality example of an unusual and interesting Aircraft that is no problem to build and can be built from the box into a very respectable model.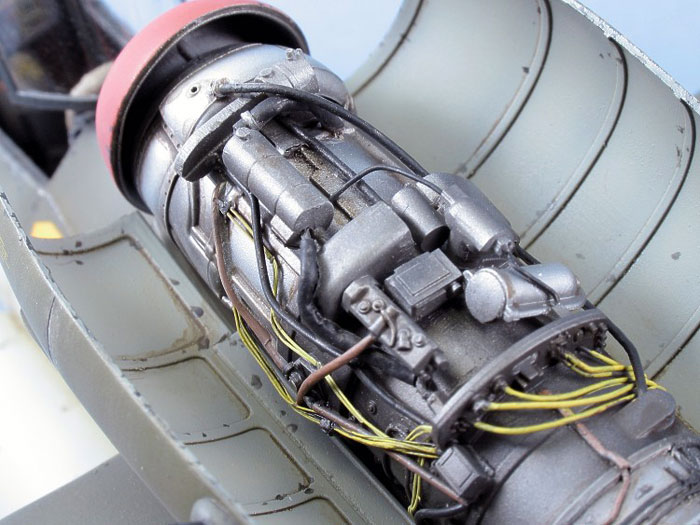 The detail as provided in the kit is sufficient to satisfy any modeller and there are no obvious flaws in shape or form. Basically it looks, feels, smells and tastes like a Volksjager. What is also very good about this model is the fact that it's simplicity in engineering means that adding additional detail is easy and this translates into plenty of after-market accessories for those who wish to add them. I for one have chosen to add the Eduard photo etched as well as the Aires detail sets, along with Airwaves wheels and CMK's armament surfaces.
The Eduard and Aires details mated together very well throughout the model, and the combination made for some very impressive detail and therefore did what they were intended to do and vastly improved the finished model. I must say that I didn't end up using very much of the CMK parts as I found they were not up to CMK's usual high standards. I have become used to having the best of the best from CMK, and when I had a look at the cockpit sets offered from CMK and Aires I had to go with the Aires set. Having said that though, the CMK control surfaces were superb and really helped the model out.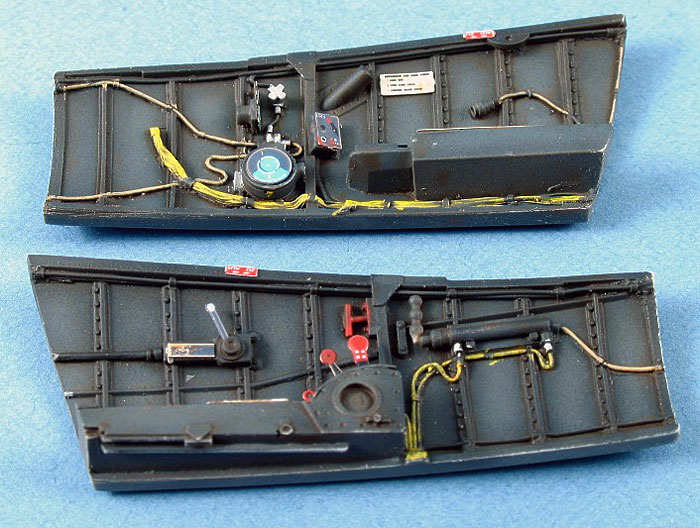 Worth noting as well is that when it came to cutting resin, the Aires sets needed very little. In fact I didn't bother to remove the large plugs from the rear of the cockpit of the top of the wheel wells, with the latter merely requiring the shaving down of the sides, to the form inside fuselage.

The Airwaves wheels were very good and in my opinion were weighted perfectly, as well as correctly capturing the angle that the wheels rested on the ground.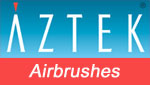 After priming with Alcald Grey Micro primer, as always the model has been finished in Xtracolor Enamels as well as Alclad laquers through my Aztek airbrush using a tan nozzle. This combination has served me well for several years now, and as I learn more and more the capabilities of my airbrush it is helping my skills to improve.

The decals are from Fritz models, and being printed by Cartograph are excellent. They are thoroughly researched and offer several very interesting and attractive schemes.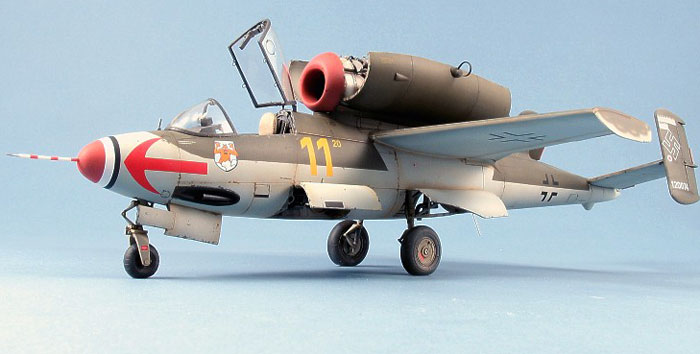 Once again the weathering of the model has been performed using a wash of Winsor and Newton's Raw Umber oil paint thinned heavily with Xtracolor quick drying thinners. When it came to the darker areas of the model, especially the RLM 82 engine housing, I added a small amount of black to increase the contrast.
Weathering was finished using CMK's Stardust weathering pigments, Dark earth, Light Earth and Sandy dust in particular. All of this was subsequently sealed in using Poly Scale Matt varnish.
All things considered this was a very rewarding project and one that I enjoyed thoroughly. Whether or not you wish to add any after-market detail to this model it will still come up a winner and I can heartily recommend each of the products I used on this model.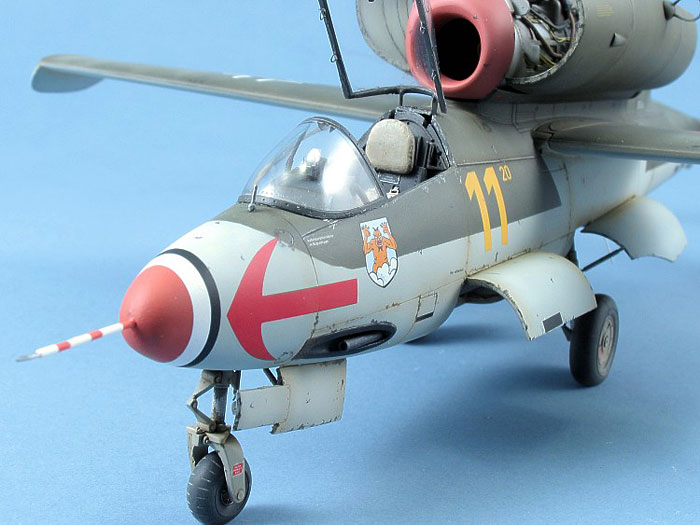 A fully detailed build article of this project will appear in Issue 3 of Model Airplane International.
Click the thumbnails below to view larger images:
---
Model, Images and Text Copyright © 2005 by Jay Laverty
Page Created 29 August, 2005
Last Updated 29 August, 2005
Back to HyperScale Main Page