Doyusha's 1/32 scale
Nakajima Ki-84 Hayate
by Bob Aikens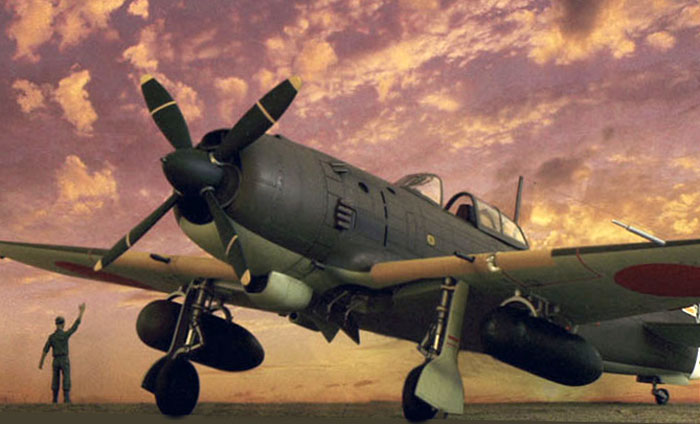 Nakajima Ki-84 Hayate "Frank"

HyperScale is proudly supported by Squadron
This model build is another one of those serendipitous occurrences that brighten up the world of every modeler now and then. I won it at a prize-table draw at the Military Modelers Meet 2006 in mid-October at Halifax [N.S. Canada].But that's not really luck, because just about everybody wins something!
Once back home in St. John's, I got busy on it right away. Some online research told me that this kit had been around for a while (probably since the 70's), and has been released by Tomy and Swallow; it's latest re-incarnation coming as the Doyusha. Until Hasegawa's new Ki-84, this was the only 1/32 'Frank' available.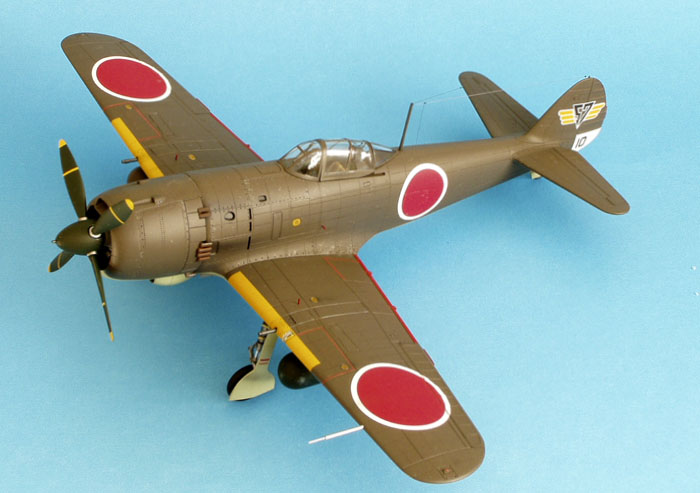 Some of the lads over at Large Scale Planes [Ronnie Murphy and Dennis Murray] have already done some nice kit reviews of these older Japanese kit series- really worth taking a look at!
The main areas of contention on this model are: the wheels (like little bars of soap), the cockpit sidewalls (need enlivening), and the canopy (thick and on the rough side). None of these are things that cannot be attended to with a bit of average modeling ingenuity.
Well, the thing doesn't just jump together, but if you do it according to the instructions you can probably build it twice as fast as I did!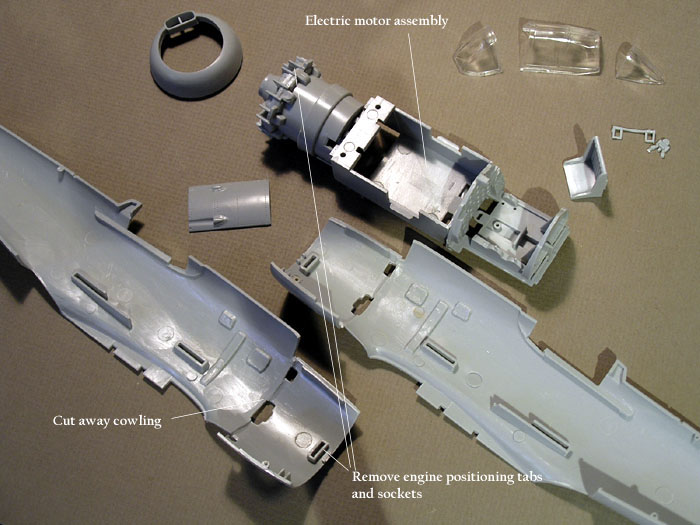 I hope that the pics illustrate the process- this is not a complicated model and I finished it in about 2 and 1/2 weeks; rather quick, for me.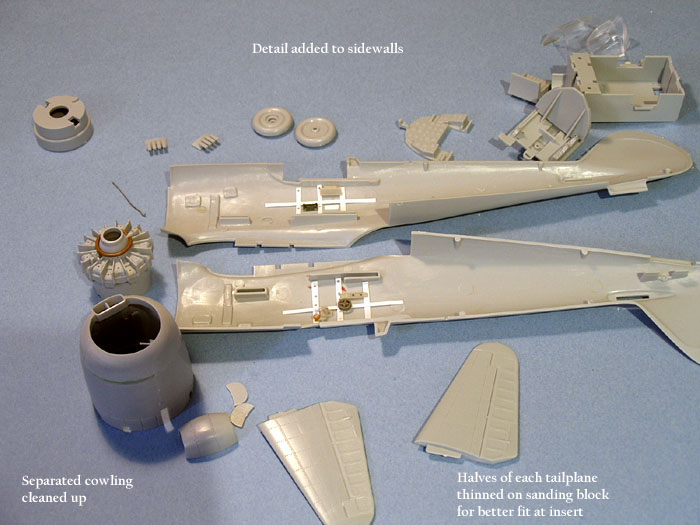 I fashioned a new more robust antenna mast, and added a small piece of metal tubing to the tail fin top- this allowed me to take the antenna (1 kg. fishing line) from the st'board horizontal tail through the mast and back to the tail fin in one piece.I know it doesn't look perfectly accurate, but I didn't want to 'do too much' with it.
Appropriately-sized aluminum tubing supplied new gun barrels, and aluminum/brass, a new pitot.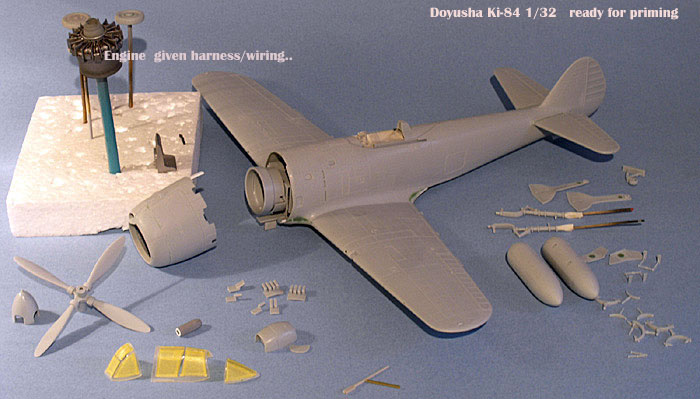 I ended up using Messerschmitt Bf 109 G wheels. Not exact, but the best 'the wheel box' could supply.


Paint
I kept it all Japanese by using Tamiya acrylics-Khaki Drab XF-51 for the uppers; J.A. Grey XF-14 for the undersides; J.A. Green XF-13 for the prop and spinner; and Flat Yellow XF-3 with some Orange X-6 added for the prop tips and stripes and wing leading edges.
There are decals supplied for these yellow areas but, for me, painting them on is the way to go.
For airbrushing the various colors were thinned with Tamiya Acrylic Thinner X-20A.
At thinning I also added about 30-40% Clear X-22- this dilutes the pigments a bit, but adds a lustre and resiliency to the [otherwise rather flat] painted surface, and minimizes the glossing-up process.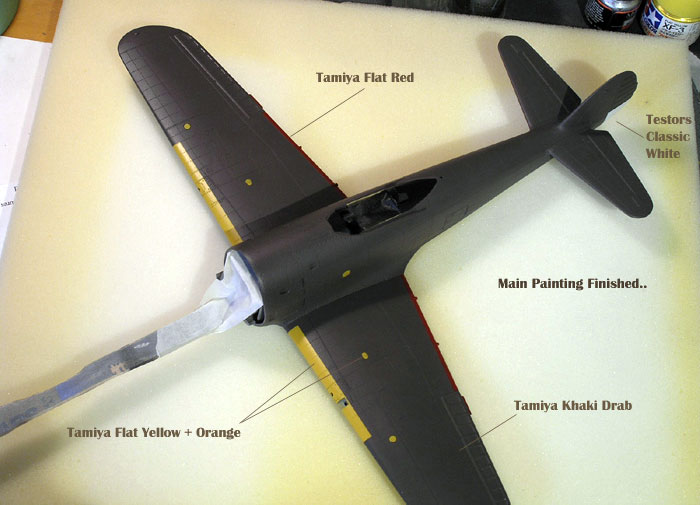 Click the thumbnails below to view larger images:
---

Decals
With the newer Hasegawa kit out there now, there are probably better decals on the [after] market, but I forged ahead with the kit sheet printed by Cartograph with beautiful color and registry-it gives markings for 5 different aircraft. The drawback is that they're a bit on the brittle side and do not settle into the deeper [aileron & rudder] grooves without prodding, and in some cases cutting. Well, the kit was free!
---

Apropos...
Having little Ki-84 reference material aside from a few old Koku-Fans from the 70's, I used the readily available HyperScale Feature Articles and Gallery archives- a great resource that helped me add the needed detail to this model.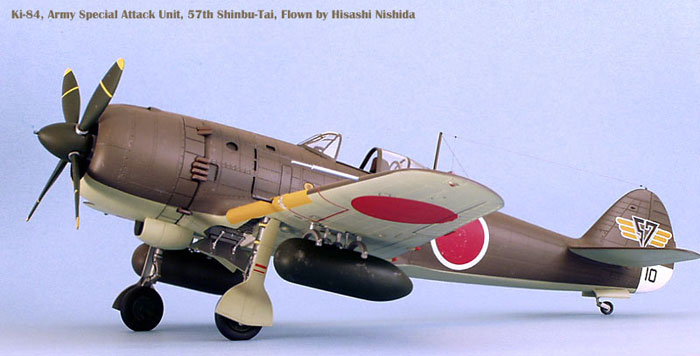 Thanks to everyone!


With the definitive Hasegawa Hayate here, this old number will probably be heading to the dustbins of modeling history - like so many of the older kits they will become 'less travelled roads'...


Click the thumbnails below to view larger images:
---
Model, Images and Text Copyright © 2006 by Bob Aikens
Page Created 13 December, 2006
Last Updated 21 February, 2007
Back to HyperScale Main Page