Here's my Tamiya Mustang Mk 3. I built this kit as a 3 Squadron RAAF aircraft (SN: KH616 CV-J) which was based at Aviano in Italy during WW2 and was employed in the Fighter Bomber role, but mostly used in ground attack.
CV-J was 3 squadrons last casualty. It was shot down by a Bf 109 on Boxing Day 1944 whilst being flown by Warrant officer J. Quinn.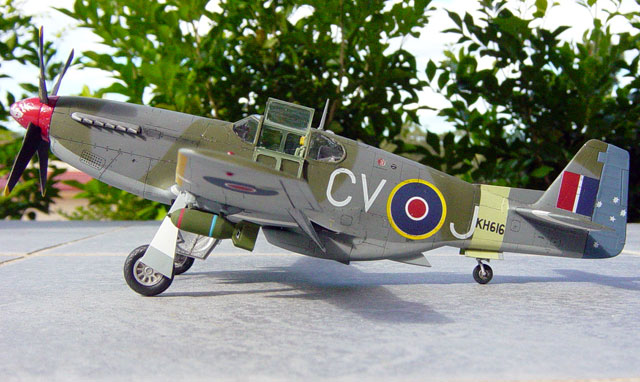 W.O. Quinn bailed out safely and avoided capture for 3 weeks with the help of friendly Italian locals, but was captured by German forces after an 'un-friendly' Italian tipped off the German forces in the area. W.O. Quinn lived out the rest of the war as a POW.
For more information on 3 Squadron take a look at the 3 Squadron Association website.
I wanted this kit to be an easy, non-complicated build after building a Italeri F-22 (NIGHTMARE)!
The kit is therefore built pretty much straight out of the box with the only thing being added was the brake lines on the Main landing gear and the aftermarket decals. Tamiya's kit is lovely and goes together easily with only a tiny bit of filler.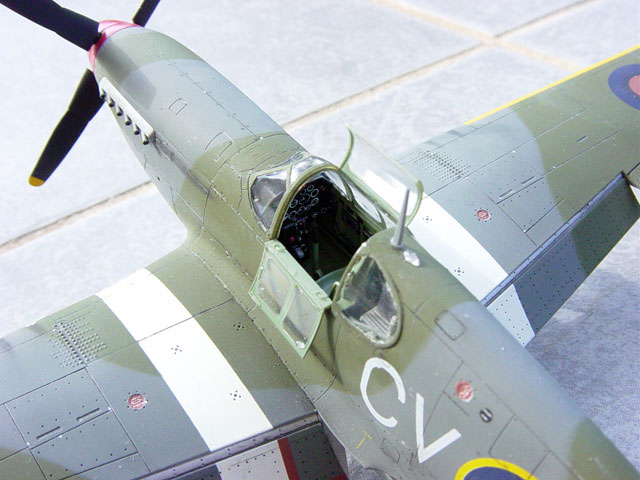 The canopy was dipped in future for added clarity. I also drilled out the end of the exhaust stacks.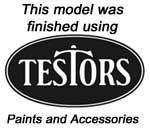 I painted my Mustang using Testor's and Humbrol Enamels in the British temperate camouflage scheme. All metallic areas were painted using Testor's metalisers.
I coated the model in Future then applied the decals using Future as a setting and solvent solution which worked brilliantly.
I used Aussie Decals' 3 Squadron Mustang decal sheet with the distinctive southern cross markings for the rudder which is a tradition that is continued today with 3 Squadrons F/A-18's.
After a little weathering using pastels and water paints, the whole model received a coat of Humbrol Matt Coat. I also did a little dry brushing on the leading edges to give a worn in look to match the spinner. The Spinner was first painted using aluminum plate metaliser, then coated in future.
After painting the final colour of insignia red, I used normal full tack masking tape to rip some of the paint off to simulate the look of peeling paint.
I added a few little paint chips on random panels.