Williams Brothers' 1/72 scale
Northrop Gamma
by Mike Grant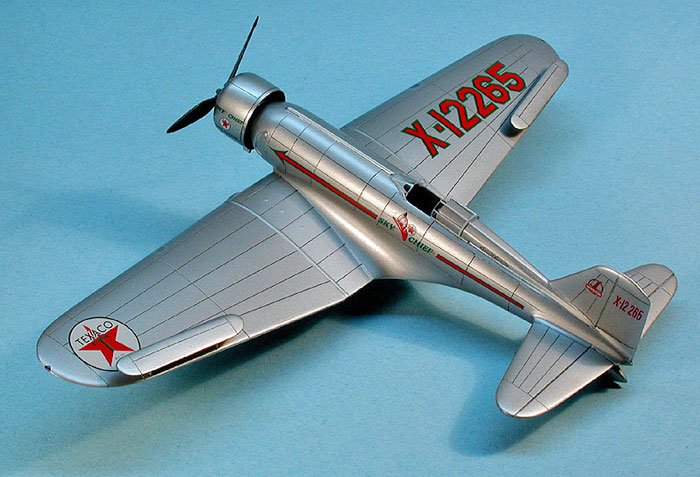 Northrop Gamma


HyperScale is proudly supported by Squadron
Here is Williams Brothers' 1/48 scale Northrop Gamma.
I bought this kit from a fellow HyperScaler several years ago, since which time it has sat on my shelf. For me the aircraft typifies the art-deco look of 1930's aircraft with its tiny cockpit and huge wheel spats, and I finally decided to build it.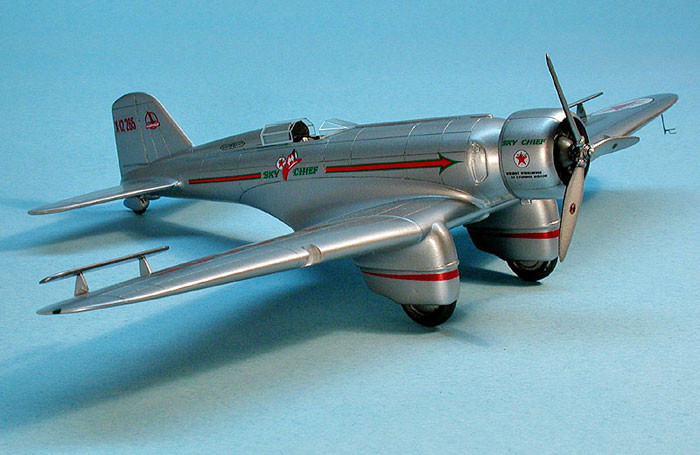 I had previously built the Williams Bros. Corben Super Ace and this was similar in quality- soft plastic with quite a lot of flash, raised panel lines and horrific transparencies, but basically accurate and very well researched. The instructions clearly specify the various major changes that need to be made to model either Frank Hawk's 'Sky Chief' or Lincoln Ellsworth's 'Polar Star', decals for both of which are supplied.
I added some spurious detail to the cockpit but needn't have bothered as it's virtually invisible through the tiny cockpit aperture. After glueing together the major components there was a lot of filling and sanding to do, after which I rescribed the entire plane.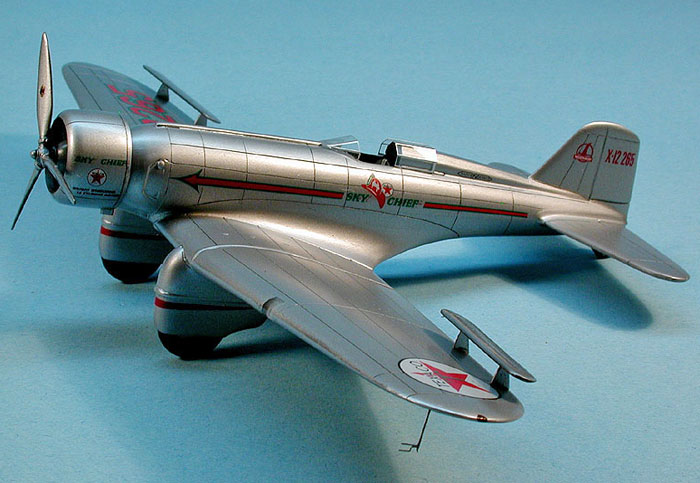 Because the cockpit canopy was so thick (a scale 2") and yellow, I was forced to recreate one. Fortunately it's all made from flat panels, so I printed out a flattened version on my ALPS using silver ink on clear OHP film and carefully folded it to shape. I also added canopy rails and slid it into the open position in a vain attempt to give my interior some exposure.
This was to be my first attempt using Alclad so I sprayed the model with gloss black enamel as an undercoat. Either it was old paint or I screwed up the mix, because 5 days later it was still sticky. Not tacky, but sticky.
Out came the oven cleaner, I stripped it down to bare plastic and sprayed the model again using Testors Chrome Silver, followed by a couple of coats of Future.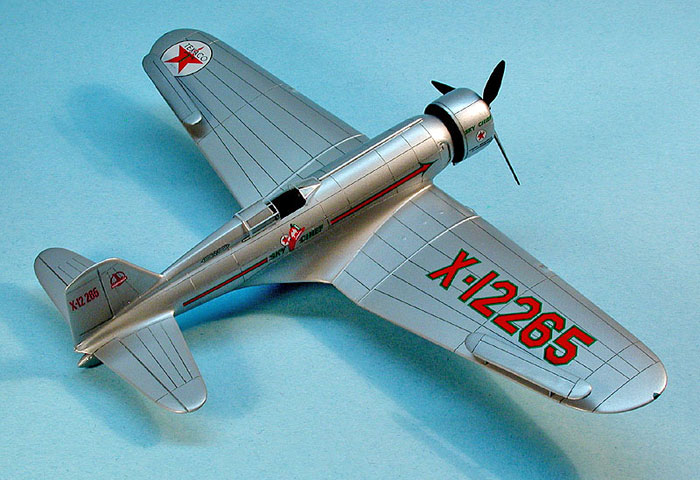 The Microscale decals were beautifully printed but must have been old as they shattered when I placed them in water. The ALPS was pressed into service again to make the replacements.

I heard recently that Williams Bros. were closing down, which is sad since they produced some esoteric subject matter that needed just a bit of extra work to do justice to.
I hope the moulds don't disappear into obscurity.

---
Model, Images and Text Copyright © 2004 by Mike Grant
Page Created 29 November, 2004
Last Updated 30 November, 2004
Back to HyperScale Main Page