Mirage Hobby's 1/48 scale
PZL P.24B
by Bob Aikens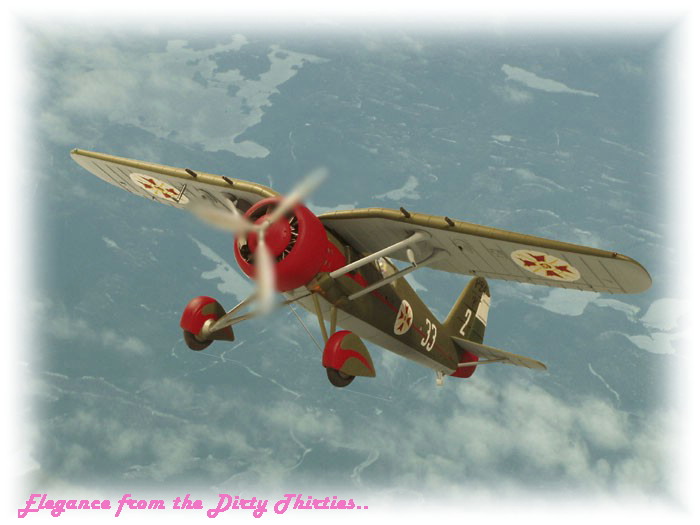 PZL P.24B


Mirage Hobby's 1/48 scale PZL P.24B is available online from Squadron
A small apropos is probably in order as I bought this kit on Steven "Modeldad" Eisenman's enthusiastic review recommendation. I wasn't disappointed.
Mirage Hobby's 1/48 scale PZL P.24 has a nice photo-etch fret; a few resin pieces;great decals (TechMod, I think), and is moderately priced-how could I go wrong?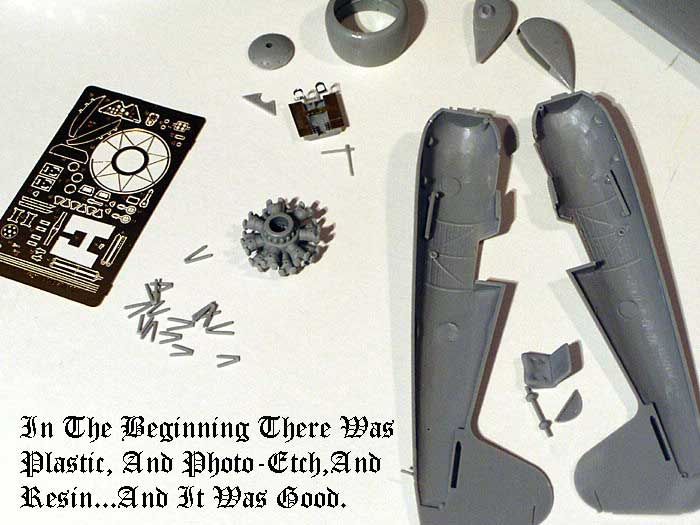 Then I hit on Mike Dobrzelecki's reviews of the whole Mirage Hobby PZL fighter series(P.11c,P.24B,P.24F and P.24G).
Also helpful was Lukasz Kedzierski's review of the Warrior P.24G. With all this I was ahead of the game before the plastic hit the bench.
There are only two things that jump out as being 'finicky' , and they are the wheel housings (spats) and the engine/cowling fit.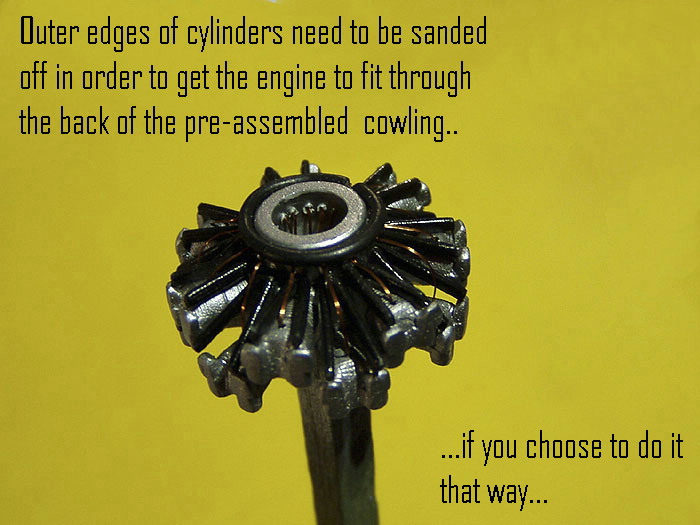 The plastic at the wheel housings is very thin,so the forward edges had to be 'sculped' with filler.

If you want to retro-fit the engine assembly into the pre-built cowling it becomes necessary to sand down a portion of the outer cylinder edges. Of course you can always assemble it according to the kit instructions.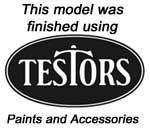 The color call-outs are for Humbrol and Vallejo-olive green and light blue. For the green I used Testor's Model Master 34096 Dark Green (B-52), a medium olive green; for the light blue it was Model Master Azure Blue, considerably lightened with white.
I must have waffled for three or four days on whether to use the trim decals or paint. Once I had decided to paint, things seemed to fall into place. In the end, painting was the right thing to do, especially on the tri-color rudder.
The main components - wing, fuselage, engine, cowling - were built and painted separately, as were the landing gear and wing braces. And when final assembly came, everything fitted together very well-no real problems at all !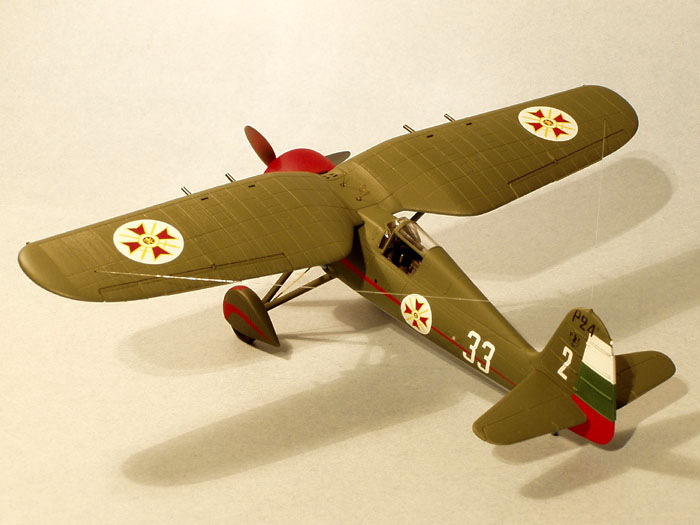 A dark acrylic wash was put on the heavier surface indents, but that was about all the weathering I did-these birds were probably in fresh condition upon delivery to the Bulgarians in early '39-and besides, the little ingenue looked so neat and prim that I couldn't bear to dirty her up. She looked ever so much like a Cinderella just waiting to be asked to the fancy ball. And it is well known that most modelers allow themselves a bit of poetic license from time to time. But wait for it ! -according to Steve Eisenman the very first thing the Bulgarians did upon getting their Jastrebs , was to remove their 'slippers'.
From the beginning this modeling project had a 'serendipidous ' feel to it; a benign series of circumstances that all led to it's completion- it's this sort of almost indescribable feeling that I think I like best about modeling. It brings to mind a novel I had read a while back - The Chain of Chance - by the great Polish writer/scientist Stanislaw Lem.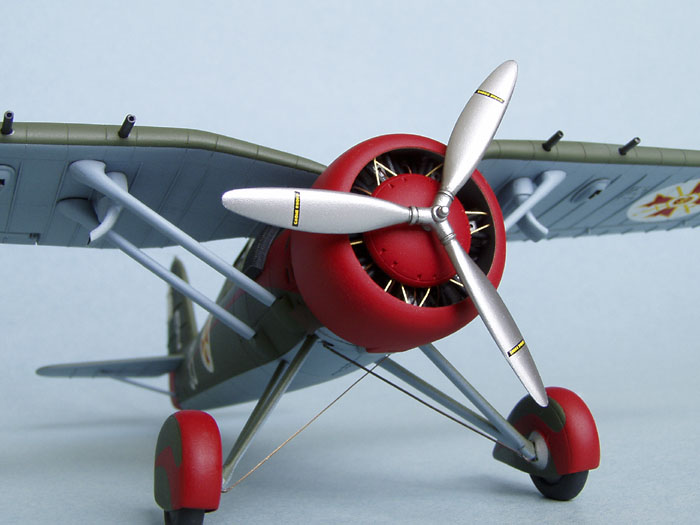 If you have never read any of Lem's wonderful stories, you should do so without delay. Without him, my model may never have been built.
Click the thumbnails below to view larger images:
---
Model, Images and Text Copyright © 2005 by Bob Aikens
Page Created 04 March, 2005
Last Updated 04 March, 2005
Back to HyperScale Main Page