Kosciuszko Squadron in 1/48 scale
"A Question of Honor"
by Bill Dedig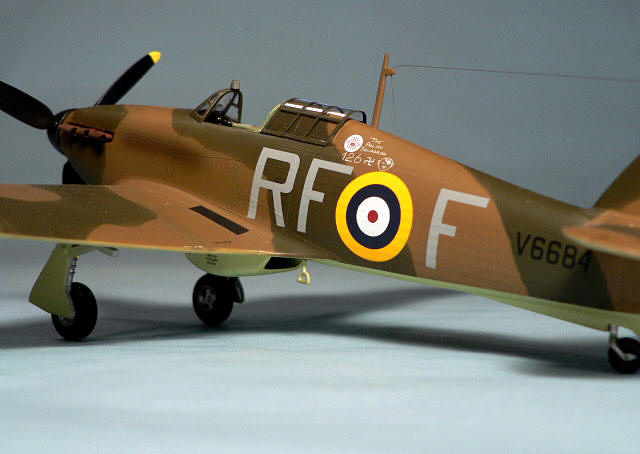 HyperScale is proudly supported by
Squadron
This project was inspired by the book "A Question of Honor" authored by Lynne Olson and Stanley Cloud.
1920
American Volunteers form a flying squadron in support of the Polish army versus the Soviets. This squadron is named in honor of the American Revolution Polish volunteer Thadeus Kosciuszko. The Squadron Emblem is a design of Polish and American symbols.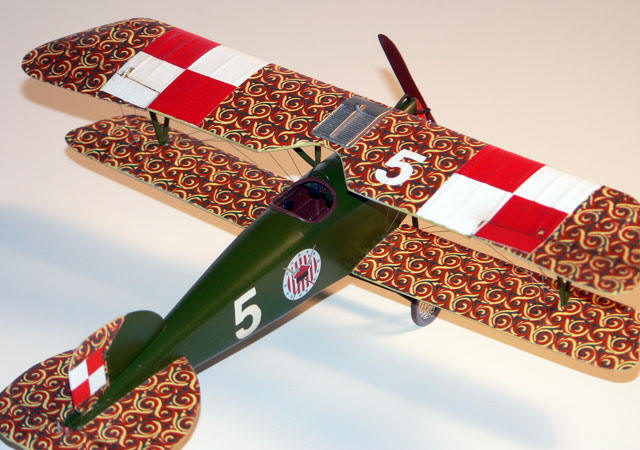 One of the first and more famous volunteers was an American named Merion Cooper. His Albatross was constructed from a Glencoe kit with heavy modifications and aftermarket support.
---

1939-1940
The beginning of WWII saw the squadron flying PZL.11c's. The Mirage kit was used for this aircraft and was built out of the box with aftermarket Techmod decals.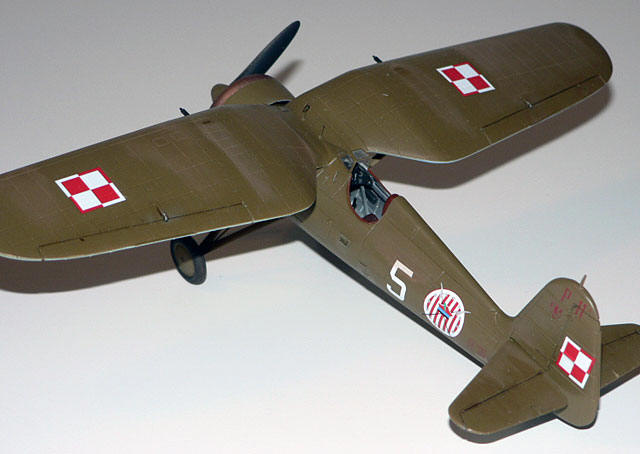 The Mark V Spitfire was the Tamiya kit built out of the box with markings for Jan Zumbach in 1942, one of the leading Polish aces and one of the most colorful characters of the 303 Sq. Again using Techmod decals.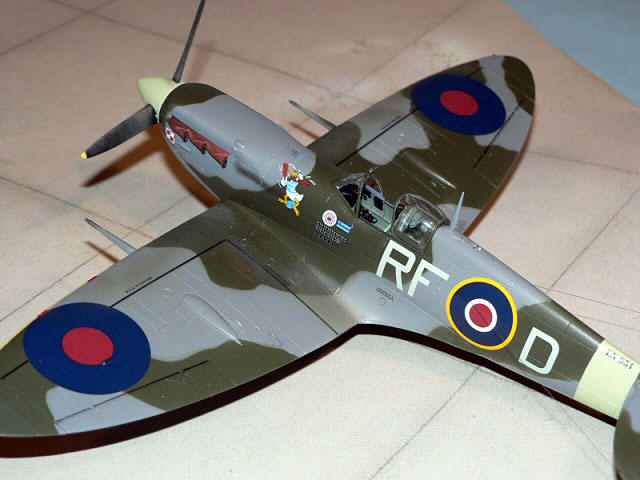 The heart of "A Question of Honor" is the role of the Free Polish airmen during the Battle of Britain and the remainder of WW II.

This is reflected with a Airfix Hurricane Mark I (seen in the title photo) flown by the leading Polish ace of WW II Witold Urbanowicz. This model is enhanced with resin details in the interior and the wheel bays. The markings are from Techmod and reflect the aircraft in 1940 and the score of the 303 SQ during the Battle of Britain.
---
1945
1945 saw the 303 Sq flying the Mustang Mk. IV and also saw the Free Polish Government in England lose its recognition if favor of the Soviet backed Polish representatives.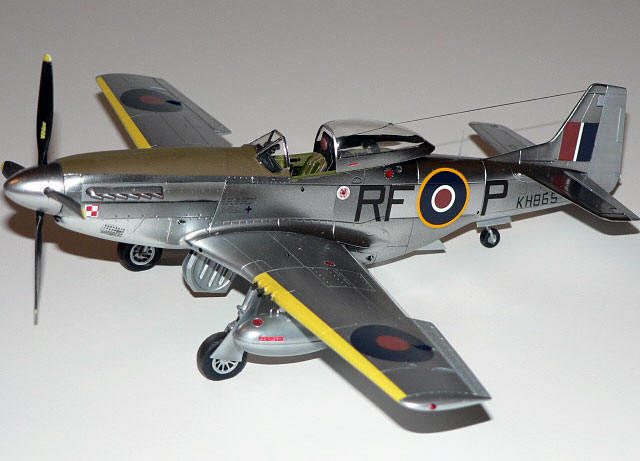 The kit used was the ICM Mustang with a new resin interior, reshaped propellers, Hasagawa Dallas canopy, Markings from the Mustang Book ,"P-51DMustang" by Dariusz Karnas and Alclad finish.
---

2005
After 60 years, MIG-29 aircraft are photographed in MINSK with the Kosciuszko emblem applied to the port fuselage. MIG-29 detail publication from Kagero, not only is a photographic walk around of the MIG-29, but includes decals for the Kosciuszko decorated aircraft. Publication was obtained on visit to World Model Expo in Telford England.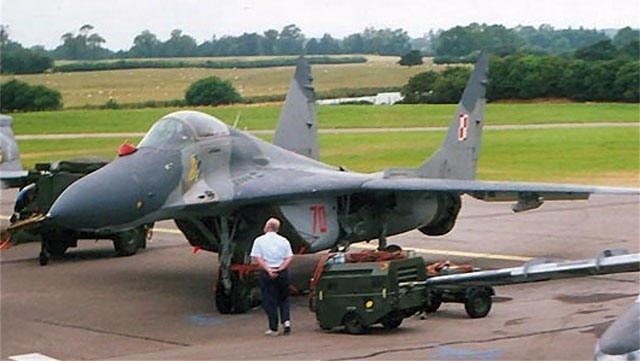 The 1/48 scale Academy MIG -29 is one of the most difficult 1/48th scale jets I have attempted to construct. I have read blistering reviews of Revells F-18 front construction , but never a word regarding the MIG. The model was built using a Neomega resin interior, And numerous photo-etched enhancements ( Example…Mud catcher on front gear)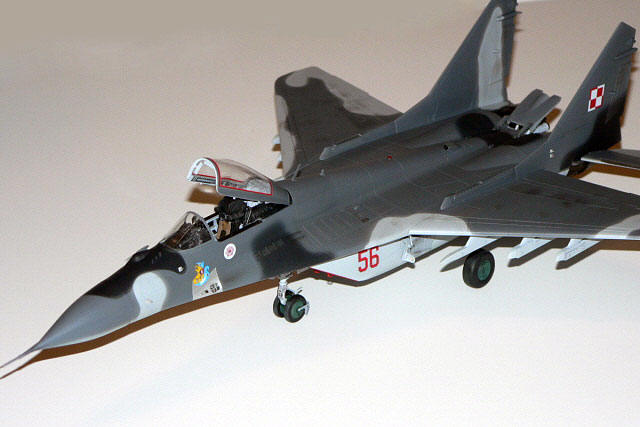 It is my pleasure to honor this outstanding squadron of Airmen and their accomplishments


---
Models, Images and Text Copyright © 2006 by Bill Dedig
Page Created 14 September, 2006
Last Updated 21 February, 2007
Back to HyperScale Main Page