For a detailed examination of the kit contents, see Steven "Modeldad" Eisenman's in-box review elsewhere on HyperScale.
---
This is my rendition of the Classic Airframes' 1/48 Ro.37 Bis.
As an IPMS reviewer, John Noack provided me the opportunity to review this kit provided by Jules Bringuier, owner of Classic Airframes. The advantage to being a reviewer is that it gives me an opportunity to expand my range of modeling subjects and my skills.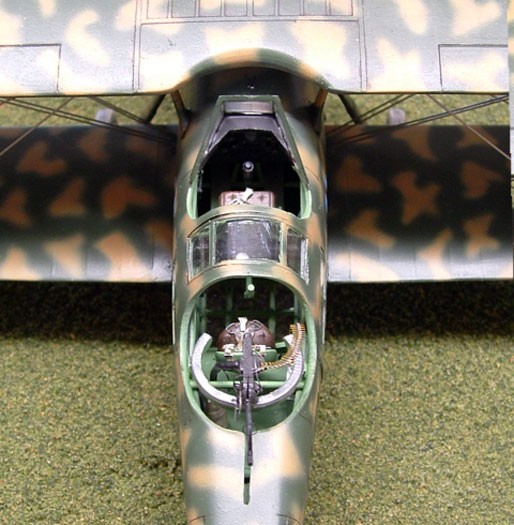 This kit certainly did, not because construction was difficult but that I had to try to replicate the Italian lizard camouflage. This was my first Italian aircraft and as a member of IPMS Tidewater we have some very skilled Italian camouflage painters who set the bar was set high. I now have a new found respect for the subject.
I did enjoy building this kit. With three large observation windows to reveal the interior, I opted to completely reconstruct and detail the tubular framework.
The gorgeous resin and PE details really standout. I added the observer's flight controls and fully detailed the gun including the ammo feed and shell collector.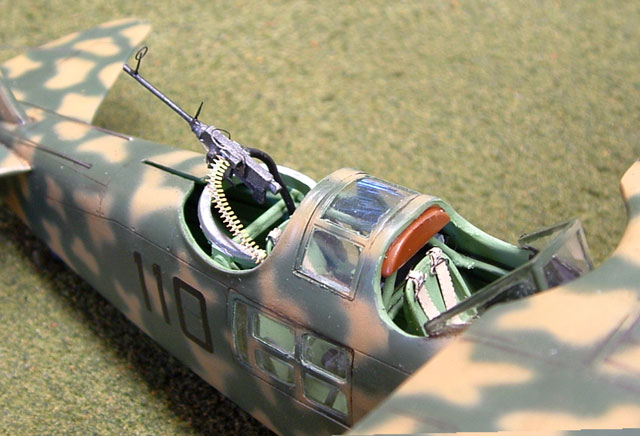 The belted ammunition is from True Details.
I was aided by the D'Italia book on the Ro.43 (very similar in internal construction to the Ro.37).
The inspiration for the camouflage pattern came from Steven "Modeldad" Eisenman who sent me a nice colorful profile of this plane from Mogadishu.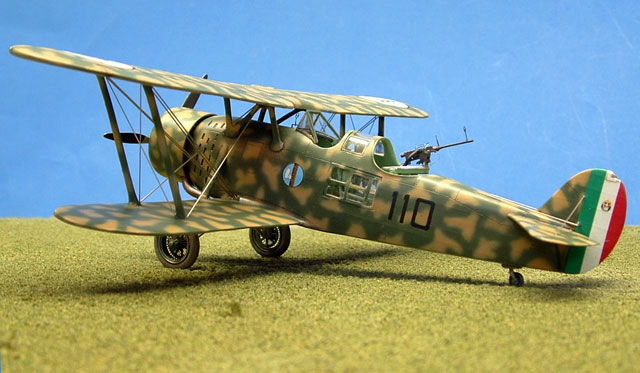 The only change I made was to back date the rudder markings to the pre-war tri-color. I also elected to leave off the spats from the wheels to show the intricate spokes.
While I don't think that I will tackle another WWII Italian aircraft any time soon, I was glad to add this to my collection. Thanks Uncle Jules!
Additional images may be found on the IPMS-USA website at
www.ipmsusa.org
and the full build article will appear in an upcoming editon of the IPMS Journal.
Charles Landrum is a defense consultant now retired from the US Navy. A US Naval Academy Graduate, he spent the bulk of his 20-year naval career at sea serving on six ships of the Atlantic Fleet including USS SAIPAN, USS ENTERPRISE, USS BIDDLE, USS HAYLER, USS HARRY E. YARNELL and USS KIDD. He also accumulated time and experience on the ships of the NATO navies, especially Canadian. An avid modeler and HyperScaler, he concentrates his modeling efforts on the ships and aircraft of the US Navy. He and his family continue to reside in Norfolk