Trimaster's 1/48 scale
Focke-Wulf Ta 152H
by Chris Wauchop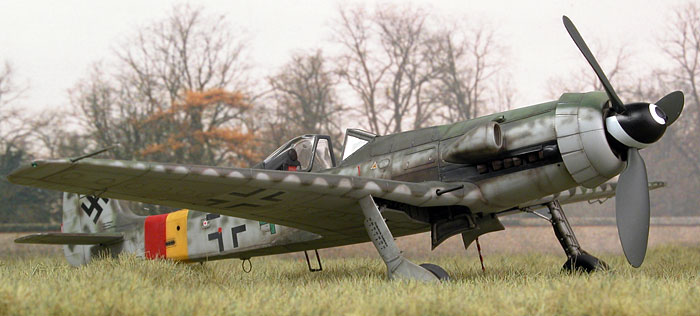 Focke-Wulf T 152H
images by Brett Green

HyperScale is proudly supported by Squadron.com
Chris Wauchop's latest project is Trimaster's 1/48 scale Focke-Wulf Ta 152H high altitude fighter.
The model is finished in the markings of Walter Loos of Stab/JG 301 while based at Neustadt-Glewe in Germany during April 1945.
This is an original Trimaster boxing, so the quality of the plastic is better than the material found in the later re-releases by Dragon. In Dragon kits, the wings are frequently badly warped, but this was not a problem in Chris's Trimaster kit.
However, many of the details later reproduced in plastic were supplied in metal for Trimaster's premiere release. This led to a few complications, including the tail wheel breaking off its mount. The parts were drilled and pinned, resulting in an unintended but nevertheless effective castoring tail wheel.
Prior to construction, Chris added lines of rivets to the fuselage sides using the tip of a needle.

The kit is nicely details straight from the box, but Chris made the following additions and enhancements:
added brake lines to the landing gear legs from fine solder

added tyre air filler hose to the wheels from fine solder

added landing gear indicators from fine brass wire

slack radio antenna wire from nylon monofilament (smoke-coloured invisible mending thread) with isolators from white glue.

DF loop replaced with bent staple from a Tamiya plastic bag

aerial on bottom of Morane mast replaced with fine wire.
Painting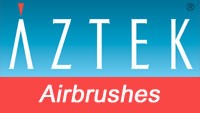 The model was painted using the Testor Aztek A470 airbrush.
Paints used included the following:
Exterior

Gunze acrylic H417 RLM 76 Light Blue

Gunze acrylic H422 RLM 82 Light Green

Gunze acrylic H423 RLM 83 Dark Green

Gunze acrylic H344 - Rust on exhaust stacks

Gunze acrylic H65 RLM Black Green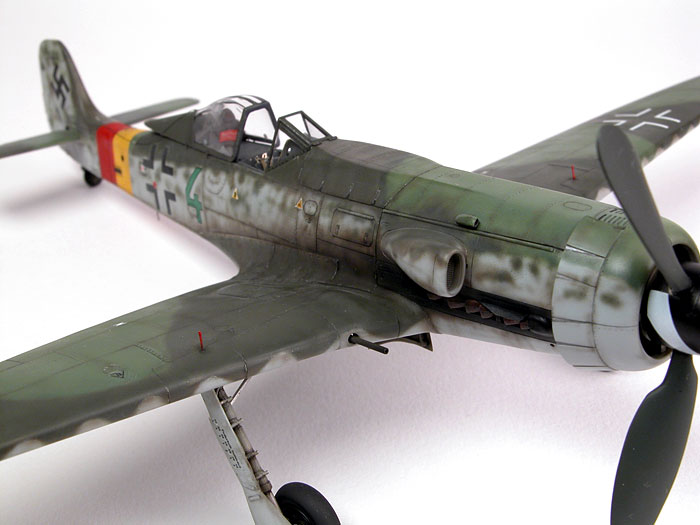 Interior

Gunze acrylic H70 RLM 02 Grey

Tamiya acrylic XF-64 Dark Grey

Tamiya acrylic X-18 Semi-Gloss Black
Chris employed his usual weathering techniques, including post-shading panel lines with a thinly sprayed mix of Tamiya acrylic Red Brown and Black. Wing walks, cowl panels and the canopy were also "chipped" using the point of a silver artist's pencil. Weathering was kept relatively light though, as these aircraft did not see much action before the end of the war.
Prior to applying decals, Chris polished the surface of the model with a fine cloth. This removed some paint from the raised lips of the rivet holes, adding subtle emphasis.
---

Markings
Decals were sourced from Kagero's publication, "JG 301 Wilde Sau" by Marek J. Murawski and Peter Neuwerth.
National markings from the Trimaster kit were used.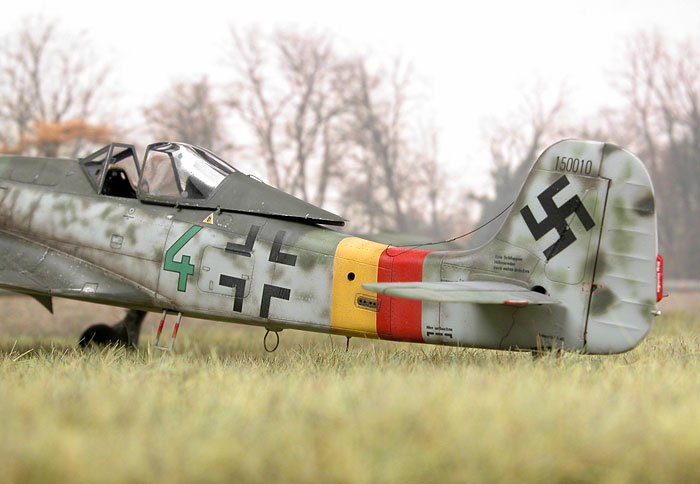 All the markings sat down nicely without any trouble.
When Trimaster's 1/48 scale Ta 152H was released in the 1980s, it set a new standard for models of WWII aircraft models. Now, two decades later, the original boxing still compares favorably with many new releases in terms of detail, surface features and accuracy.
Trimaster's 1/48 scale Ta 152H may not be the easiest kit to build, but it certainly delivers an authentic replica of an interesting late-war Luftwaffe machine from a historically significant model company.
Chris completed the model in a total of 69 hours.
---

Photography
The photos were taken with a Nikon Coolpix 5700 digital camera and optimized in Photoshop CS.

The model was photographed on a base of artificial grass and dirt against a large photo of trees and skyline. A second set of photos was taken against a plain white background.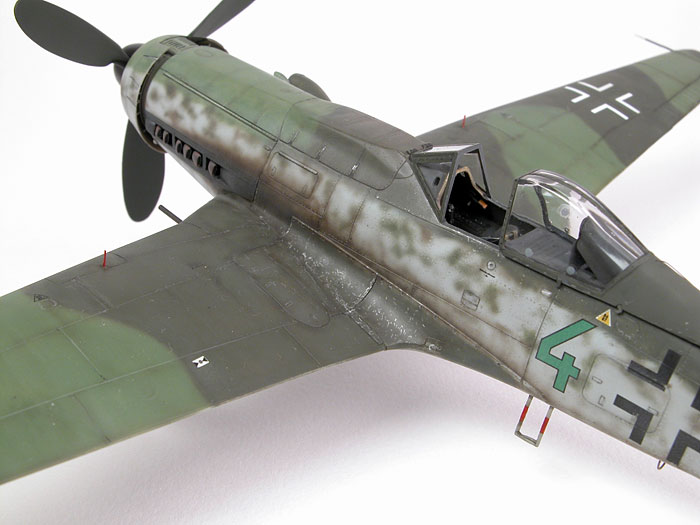 Finally, the images were cropped, resized to 700 pixels in width, and saved as a .jpg file for posting on HyperScale.
---

Reference
Click the thumbnails below to view larger images:
---
Model by Chris Wauchop
Text Copyright © 2005 by Chris Wauchop & Brett Green
Images Copyright © 2005 by Brett Green
Page Created 22 February, 2005
Last Updated 22 February, 2005
Back to HyperScale Main Page