Revell's U-Boat + Warriors figures
U-552 Typ VII C
by Andrew Judson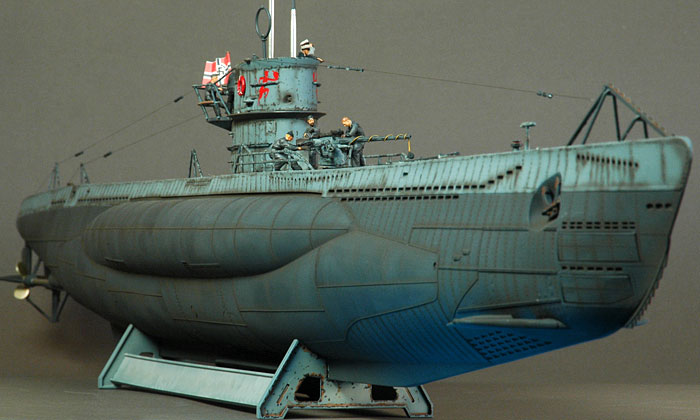 U-Boot Typ VII C
images by Brett Green

Revell's 1/72 scale U-Boat Type VII C is a
vailable online from Squadron
Here is Revell's 1/72 scale Type VII C U-Boat combined with several of Warriors' resin small-scale U-Boat crew fgure sets.
Both the kit and the figure sets have been around for a while now, and there have been a couple of excellent examples of the U-Boat on HyperScale already, but when I was asked to build this for a good friend of mine I jumped at the opportunity.
I won't go into the pros and cons of the build as it has been told previously, but I will say that it is an excellent kit.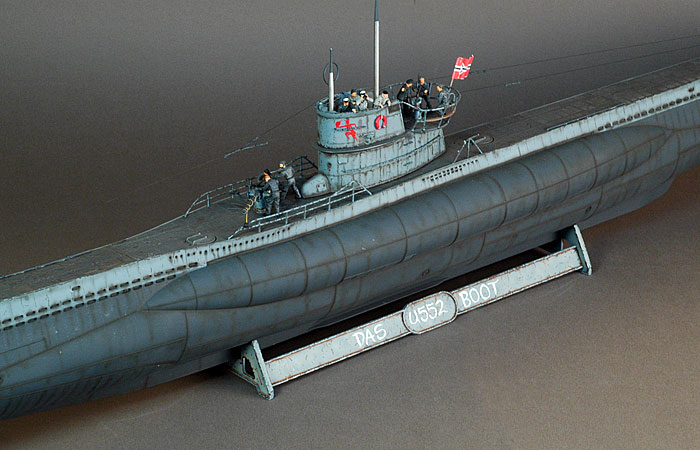 I built this as an early version and wanted it to look as if it had been in the action, hence the heavy weathering. Not too much, but enough to give it a bit of a battered appearance.
I also wanted to give it a little life, and that is where the Warrior figure sets came in.
There are three sets WA72006, which consists of four figures to go into the conning tower, WA72007, three figures manning the main gun on the deck, and WA72008, three figures manning the 20mm on the conning tower deck.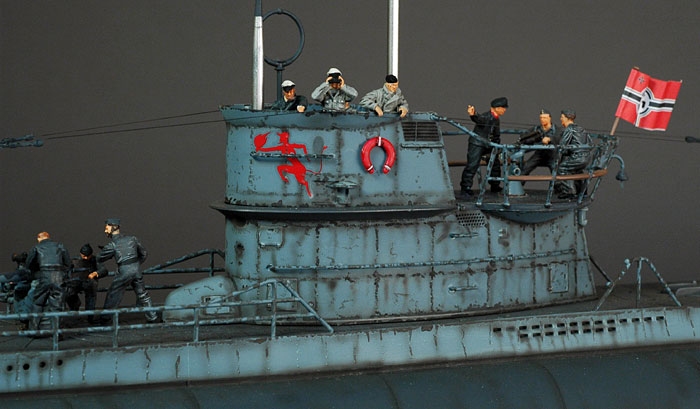 All these sets are of very high standard, easy to clean and easy to assemble, and are well animated. If you are looking at building a U Boat, I highly recommend these.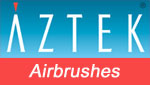 All painting was done with Tamiya Acrylics, through an Aztek A470 airbrush, and the finer stuff, like weathering and figures by hand brushes.
This was a really enjoyable project, and I hope you enjoy it as well.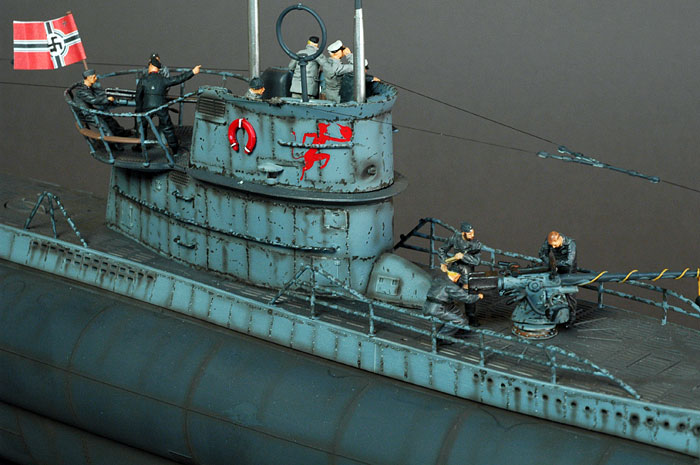 Thanks go to VLS for the figures and Chris Wauchop, who I used his excellent example of this kit as inspiration.
Click the thumbnails below to view larger images:
Kriegsmarine U-boats 1939–45 (1)


New Vanguard 51

Author: Gordon Williamson
Illustrator: Ian Palmer
US Price: $14.95
UK Price: £8.99
Publisher: Osprey Publishing
Publish Date:

May 25, 2002


Details: 48 pages; ISBN: 1841763632
Model and Text Copyright © 2005 by Andrew Judson
Images Copyright © 2005 by Brett Green
Page Created 10 October, 2005
Last Updated 09 October, 2005
Back to HyperScale Main Page