M3 Stuart "Honey"
by Valentin E. Bueno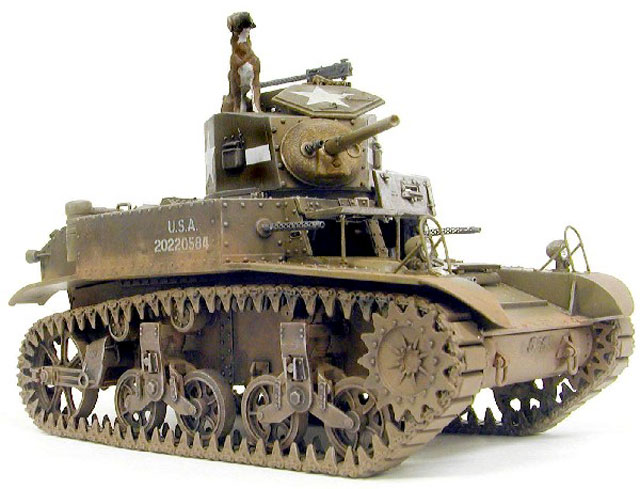 M3 Stuart "Honey"

Academy's 1/35 scale M3A1 is available online from
Squadron
Here are some photos of my detailed and corrected 1/35 scale Academy M3 Honey in US markings.
On this kit I rearranged the interior to correctly represent the earlier Honey non-turret basket arrangement. The idler mount was hollowed out and rebuilt, and old Tamiya Wheels were used in place of the kit wheels.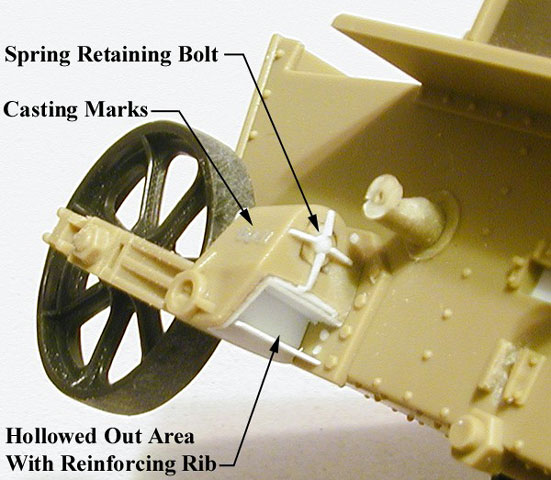 All the vision slots had protectors built behind them and the 37mm gun was backdated to the earlier M5 37mm gun system.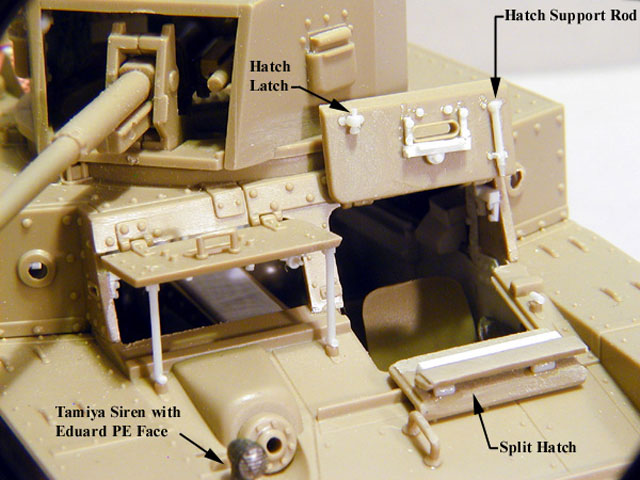 The kit represents the M6 37mm gun system.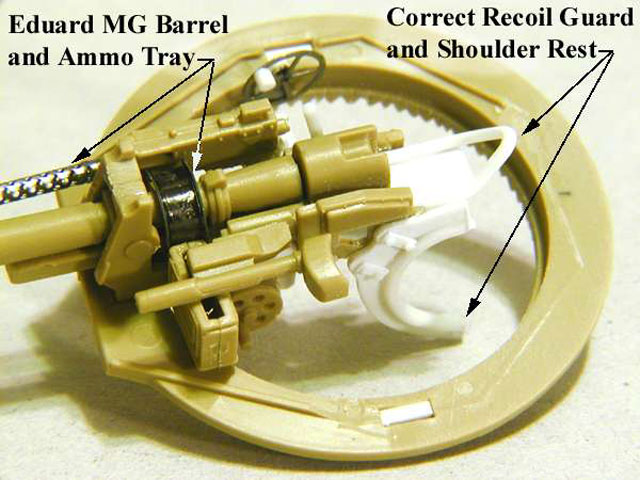 The figures are from Warriors and the Dog came from a set of Dogs I picked up at Leonardo's in Tokyo.
Painting, Markings and Weathering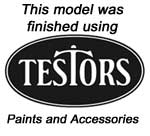 The entire lower hull and running gear were painted Polly S "Dirt" and the upper hull with Polly S USMC Olive Drab. The kit markings were used and I added star to the engine deck just to be perverse.
A filter of dirty thinner darkened the corners and toned down the brightness of the white stars.
Dust was added using pastels.
The white background photos were shot on a light table with a sheet of Vellum paper used as a cyclorama.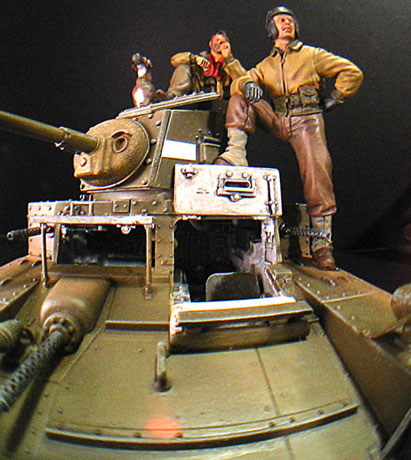 The black background photos were taken on two pieces of black foam core board with the vertical piece held at an angle so that the surface was in shadow, thus giving me the blackest black I could get. Almost total absence of color and light.
The weird looking pictures were taken with a 180 degree fisheye lens held against the front of my Canon Digital Elph S110 (IXUS in Europe and Japan).

A full three part build article is being posted to the IPMS-Hawaii newsletters starting with this the February edition http://ipmshawaii.tripod.com/nl/nl022503/nl022503.htm which shows how much of the running gear needed to be fixed up.
The March issue will deal with the interior and I finish up in April with painting and markings.