Yakovlev Ya-18 Max
by Rick Cotton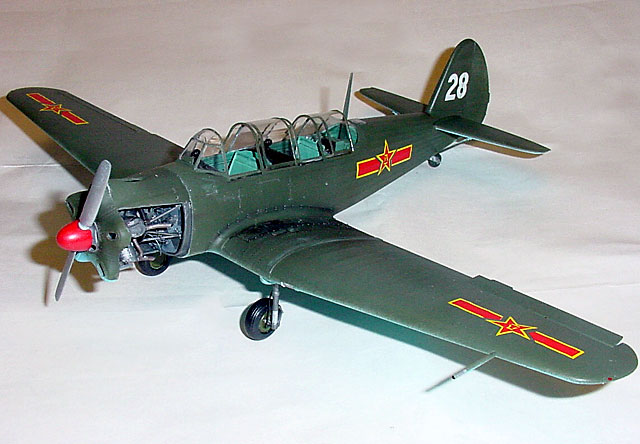 Yakovlev Ya-18 Max


HyperScale is proudly supported by
Squadron
Well, if there's ever a contest category called "what the heck is that?" this one's a shoo-in!
The Yakovlev 18 Max Trainer willnever win any aircraft beauty contests – it was designed to be tough, simple, and easy to maintain trainer and utility aircraft. It filled all those requirements exactly and then some.
Trumpeter's kit of this obscure-to-western-eyes aircraft is an absolute gem…superb fit, excellent detail, very nice decals, photoetch hinged control surfaces, film instruments…you get a lot in this kit.
The only problems I encountered were when I started with the cockpit. There were some ejector pin marks in the seats and in the cockpit sidewalls. These were easily filled or sheeted over, and construction proceeded.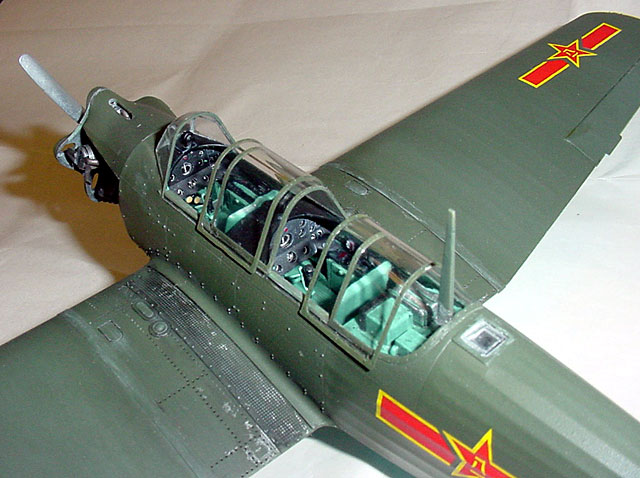 Trumpeter provides film instruments that sandwich between plastic parts to provide a very nice instrument panel. There are multiple handles and levers for both throttle consoles, and compasses for the tops of the coamings. The sidewall has molded-on details…Most of it is quite good, but I found the radio panels a bit soft on detail, so I simply scratchbuilt two new ones and installed them right over the top of the molded-on ones.
I painted the cockpit Testor's Russian Interior Blue-green, with flat black panels, consoles and coamings. I washed everything with black-brown tinted Future, then shot Testors Acrylic Flat, and applied silver scuffing with a Prismacolor silver art pencil. Trumpeter supplies no seat belts, so I added belts and photoetched hardware from my spares box. The "office" locks securely into slots on both sides of the fuselage…no guesswork.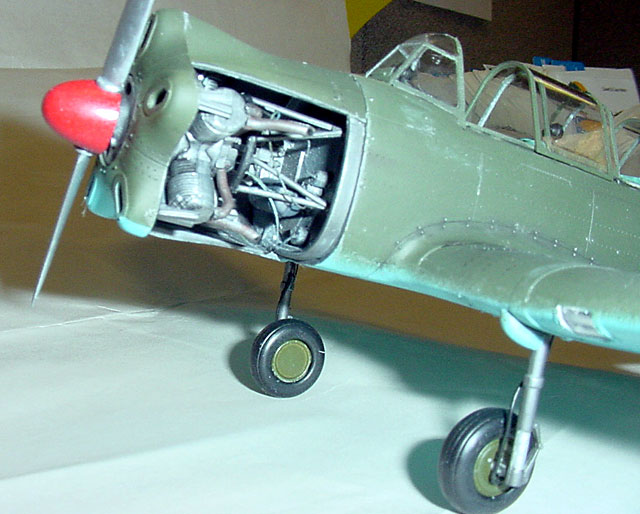 The last time I saw a 1/32 engine as well-detailed as this one, it was on the front end of the ridiculously-priced Tamiya Zeke….I'm not kidding. This thing is a little kit unto itself. I used multiple shades of Testor's Metalizers and the aforementioned Future wash tocomplete this beauty, which assembled with no problems. There are some more ejector pin marks on the firewall to be sheeted over, but they were no problem at all. Trumpeter supplies the option of a clear cowling…I didn't like that in the Tamiya F4E, and don't like it here, either . I sectioned open some of the regular cowling, and later wished I'd left the whole thing off….the engine is that nice, and the cowling design is that ugly (sorry, Yakovlev!).
Ailerons, rudder, and elevators are all mounted with photoetch hinges much like the Tamiya Zeke, although they are a bit loose…you'll probably want to glue them in position (make sure they match the control deflection in the cockpit!). Again, no problems here.
The canopy sections were dipped in Future, resulting in crystal clear, thin, seamless (unlike the Academy F-18!) units that actually fit together like they are supposed to. The sliding portions are just big enough to fit over the stationary pieces, and all fit very well to the fuselage.
Outstanding.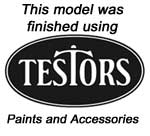 Markings are provided for three aircraft: Soviet, Chinese or North Korean. I chose the Chinese version because of the more colorful decals, although all three are dark green overlight blue schemes.
I used Polly Scale Acrylics for all colors. I shot the fabric-covered portions of the airframe with a 50/50 mix of Testors Acrylic Flat and Semi Gloss, and the metal-skinned parts with Flat alone. This resulted in a slight tonal difference between fabric and metal portions of the aircraft…exactly what I was looking for.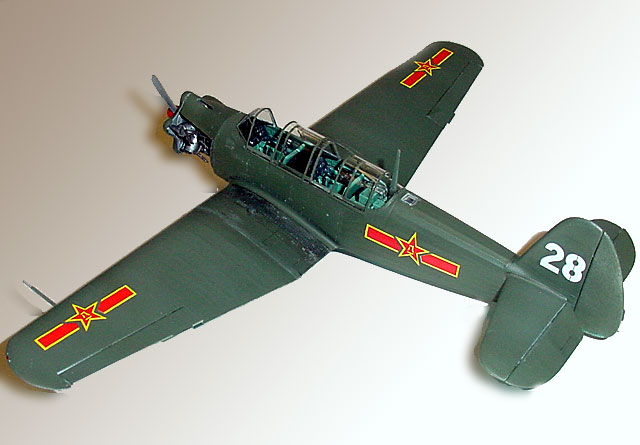 The decals laid down beautifully, and are very thin yet very opaque. Future under them and Future over them dispatched the film to never-to-be-seen land, resulting in that painted-on look we all love. I used
Well, that's it. A very nice kit, and a lot of fun to build. Even I couldn't screw this one up,and Lord knows, I can do that.
Trumpeter's quality continues to rise rapidly, and Tamiyagawa had better either light a fire under their 1/32 department, or get ready to fall on their own collective wakizashi, because Trumpeter has passed them, and Panda can't be too far behind.

Click the thumbnails below to view larger images:
---
Model, Images and Text Copyright © 2003 by Rick Cotton
Page Created 07 February, 2003
Last Updated 17 March, 2004
Back to HyperScale Main Page