Alan Hobbies' 1/35 Scale
Bison I
by Andrew Judson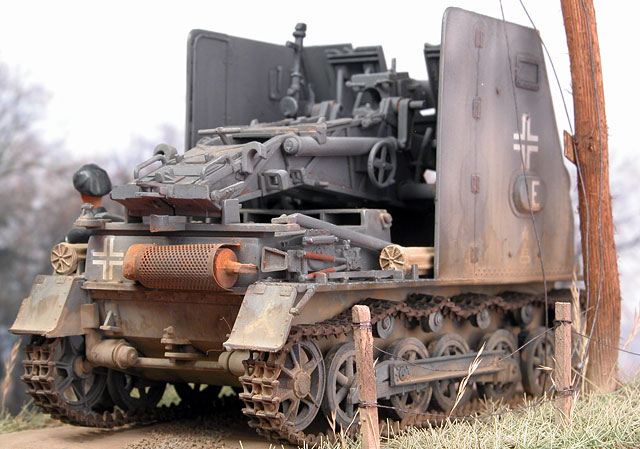 Bison I


Alan Hobbies 1/35 scale Bison I is available online from
Squadron
Here is Alan's 1/35 scale Bison I.
For a long time I have been wanting to build a kit of this small, but bulky vehicle. Even though I had the kit I couldn't find the inspiration to actually build it until I purchased a copy of Osprey's Modelling Manual 19, "Modelling the German 15cm sIG33 Bison and Grille" by Gary Edmundson, who included a great write up on building this kit.
All was well when the building first started and then small fitment problems, lack of detail, and other irritations popped up. Then the real work began. It wasn't anything too difficult as seen in the photos but out of the box was all I had originally planned.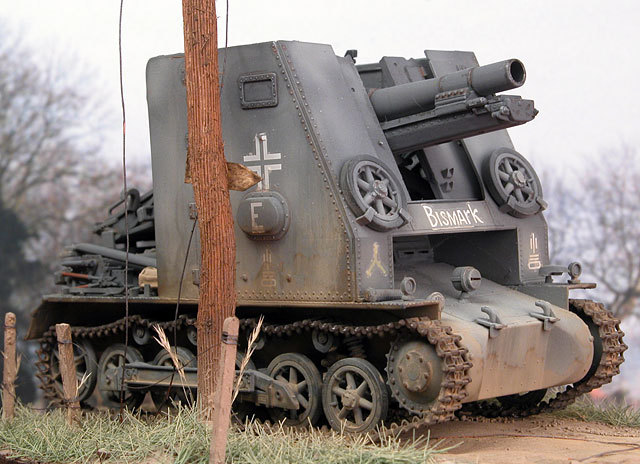 Click the thumbnails below to view larger images:
---
In the end after a lot of filing, sanding, filling and adding Tamiya tools and equipment and adding some very nice Modelkasten tracks, it was ready for paint.
Painting, Markings and Base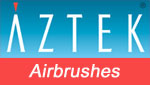 Painting was done using an Aztek A470 airbrush, and Tamiya acrylics. Over this I then used a couple of washes and then applied Mig pigments mixed with water and left to dry. Once dry I then gently brushed of the excess powder and then with a fine brush and clean water applied streaking to give the effect of a vehicle that has been through wet and dry climates.
Next was the figure, which is a Wolf product straight from the box, painted with Valejio and Citidal acrylics.
The base is a piece of craft wood with DAS clay as the base and then covered with different types of grit followed by Mig pigments, applied both wet and dry.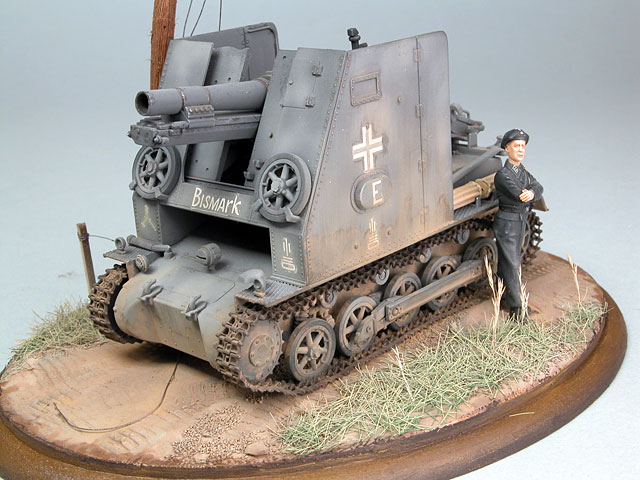 Once this was all set I applied the static grass, the old telegraph pole, and the small fence, sprayed a diluted mix of buff and flat clear and then epoxied the Bison and figure into place.
After finishing this small diorama I am very pleased with the end result and hope you enjoy it to. Thanks again to Gary Edmundson for the inspiration to do actually start and finish this kit.
Click the thumbnails below to view larger images:
---
Model, Construction Photos and Text Copyright © 2005 by Andrew Judson
Images of Completed Model Copyright © 2005 by Brett Green
Page Created 09 December, 2005
Last Updated 09 December, 2005
Back to HyperScale Main Page